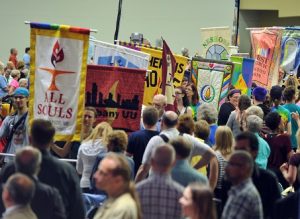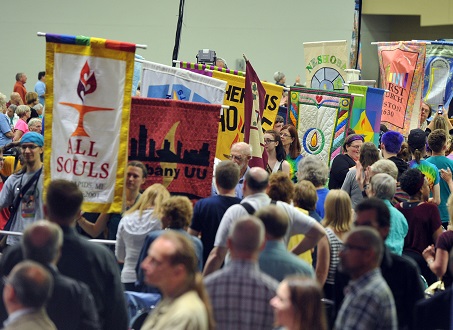 Thank you to all who attended our workshop, informal "talk back" and/or visited the Class Conversations booth at GA 2016 in Columbus, Ohio. Together we looked at the many ways that we UUs can be allies in addressing the double burden of class and race prejudice. Given the horror of the last week with more black men killed by police and the Dallas police massacre, we need to do this work together more than ever.
Read our blog, It Will Take Courage to End This Nightmare, to find resources to act for justice – and hopefully the inspiration to do so.
---
Exploring Class and Classism
UU Class Conversations provides Unitarian Universalist congregations and organizations with the tools and language to explore class and classism through a distinctly UU lens.
Building upon our faith community's ongoing diversity work – from race to gender to sexual orientation to gender identity – the project aims to produce more welcoming congregations while strengthening our shared commitment to social justice. Download the Why Talk about Class Flyer 2015-16 for more on our project.