Create Justice – Not Walls
There is no getting around it. The past year has been a hard one for people who care about class and racial justice. The 2016 election campaign fanned the flames of racial and class hostility, and deeply divided our nation. As Unitarian Universalists we must double-down on our work, both inside and outside our congregations, to create a country that respects the inherent worth and dignity of every person. That is why UU Class Conversations is asking you to help us create justice – not walls with this Faithify Campaign.
UU Class Conversations is asking you to join the more than 30 congregations and organizations, and thousands of UUs nationwide that are already working for class justice through workshps, online resources, consultations, webinars, and more. We ask you to join us in creating new strategies that build on this to more fully address the intersection of class and race. Class Conversations is asking for your support as we work with other national groups to create hands-on methods for doing this work at the congregational, regional and denominational level.
Create Justice – Not Walls Faithify Campaign
---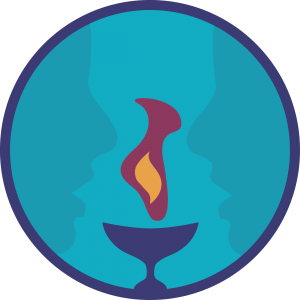 With divisive, biased language becoming the new normal, hate crimes increasing, and deadly police profiling of African Americans, Class Conversation's work to bridge class and racial differences takes on a new urgency.
Some national figures paint a picture of the United States and the world in dystopian hues, but we know through our critical work on class and race that our faith community is creating a world that respects the interdependence of all.
Join us in a Class Conversations Organizing for Change initiative near you, or contact us about organizing a workshop in your neck of the woods.
---
 Exploring Class and Classism
UU Class Conversation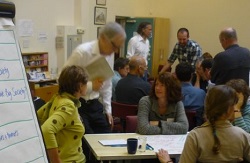 s provides Unitarian Universalist congregations and organizations with the tools and language to explore class and classism through a distinctly UU lens.
Building upon our faith community's ongoing diversity work – from race to gender to sexual orientation to gender identity – the project aims to produce more welcoming congregations while strengthening our shared commitment to social justice. Download the Why Talk about Class Flyer 2016-17 for more on our project.