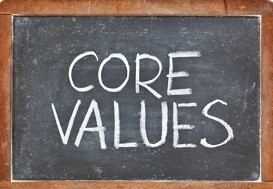 With divisive, biased language becoming the new normal, hate crimes increasing, and deadly police profiling of African Americans, Class Conversation's work to bridge class and racial differences takes on a new urgency.
Some national figures paint a picture of the United States and the world in dystopian hues, but we know through our critical work on class and race that our faith community is creating a world that respects the interdependence of all people and things.
Join us in a Class Conversations Organizing for Change initiative near you, or contact us about organizing a workshop in your neck of the woods.
---
UU Class Conversations has endorsed "A Vision for Black Lives," a carefully crafted policy platform that has been drafted by the Movement for Black Lives. Learn more about the 30+ policy recommendations created in response to the sustained and increasingly visible violence against Black communities in the U.S. and globally, And join us in endorsing this platform and coalition.
---
Exploring Class and Classism
UU Class Conversations provides Unitarian Universalist congregations and organizations with the tools and language to explore class and classism through a distinctly UU lens.
Building upon our faith community's ongoing diversity work – from race to gender to sexual orientation to gender identity – the project aims to produce more welcoming congregations while strengthening our shared commitment to social justice. Download the Why Talk about Class Flyer 2015-16 for more on our project.