Denise Moorehead is a marketing, communications and training strategist who has worked with organizations committed to promoting the common good. She is the principal at Moorehead Creative Solutions, a small communications and training firm in MetroWest. Earlier, she served in various management capacities at the Unitarian Universalist Service Committee. Committed to building community, Denise is a member of the Framingham Town Meeting. She is a graduate of and board member of Leadership MetroWest and a member of the MetroWest Nonprofit Network Program Committee.
Denise is a member of First Parish in Framingham, Mass. An only child for her first 11 years, she has been shaped by two "striver" African-American parents who struggled to assure their families "upward" mobility and benefited from societal changes that resulted from the civil rights struggles – in which  UUs played a significant role.
---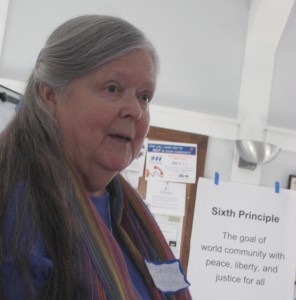 Rev. Dr. Dorothy Emerson passed away in 2019 but she will be forever remembered as our co-founder, as a partner in Rainbow Solutions, and as a consultant to organizations such as Promise the Children and Interfaith Worker Justice. Dorothy was a founder of the Mass Bay District Black Concerns Working Group and the district Anti-Racism Transformation Team. She co-created a UU curriculum, "Creating a Just Economic Community" and developed a curriculum for the UU Service Committee, "Working but Still Poor." She coauthored/edited of Called to Community: New Directions in UU Ministry.
---