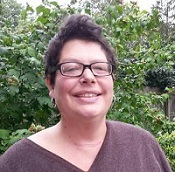 Seven Questions for Congregations – to Help Raise Class Awareness
By Rev. Amy Shaw
Rev. Shaw is the settled minister at the Lake Country Unitarian Universalist Church in Hartland, Wisconsin.
Does your congregation, or do your committees, require leaders to spend their own money and then be reimbursed for things? This prohibits people without funds from rising to leadership.
Do you charge low amounts for childcare/children's events, but without family caps? $5 for one kid becomes $30 for six kids, out of reach for a low-income single mother.
Are all of your meetings and events geared toward people with 9-5 jobs? How does someone on 3-11 shift get to participate in the life of your church?
Are meetings and events held at the church, or is "hosting" things at peoples' homes part of your culture? How does this feel for someone who can never host, because they live somewhere unsafe, or they feel they can't afford even basic hospitality, or they are dealing with vermin?
How much money do your social events require? Are there family caps? The default is never "Well, we can do scholarships." The default must be "everyone can go – now how do we put the funds together?"
How do you speak about ethical obligations? Are you making people who cannot afford ethical eating feel marginalized? Are you presenting things as ethical obligations which are financially impossible for many people – or laying on the guilt?
Finally, rather than having conversations about how we as "haves" can invite "have-nots" to share our churches, can we instead have conversations which say "This is what we believe all in our church should be able to do – now how do we make it possible?" Scholarships and other "you ask us and we'll let you do this thing for free that the rest of us are paying for " approaches can taste like ashes. Forget charity, and embrace solidarity.
(Used with permission)