Meditations on Class:

Reflections, Insights and Commentaries
This anthology offers chalice lightings, rituals, sermons and readings about social class and classism by UU ministers, denomination leaders, religious educators, thought leaders and congregants from across our Beloved Community. These spiritual expressions will support the sacred work of social class inclusion in congregations and communities. Grounded in our UU theologies, the writings can be used by individuals, small groups, families and congregations as a resource of spiritual nourishment to help Unitarian Universalists make justice real.
The cost of the booklet is only $14.99 for each printed copy (currently available in soft-cover format, plus postage/handling and applicable state sales tax.
Consider buying a copy of Meditations on Class for your congregation's library and as a gift! Order your copy today.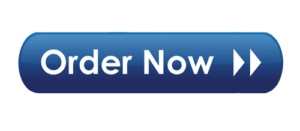 ---
Contributors
Elizabeth Cogliati: Sidewalks
Barbara Cogswell: Kansas, 1937, White Woman's Burden
Chuck Collins: Coming Home: Engaging the Wealthy to Reverse Inequality; Sermon Prompts: Possible Readings
Jason Cook: I Asked My Husband; You Say
Thomas Earthman: We Are Best in Community
Mike Greenwood: May I Live This Day; Is Fifteen Dollars a Living Wage?
Wesley V. Hromatko: A Simple Faith
Darrick Jackson: We Are Called
Myke Johnson: Fighting the Inner Wounds of Class Oppression
Kellie Kelly: It's Hard Work; We are Human, Not Human Doings; Class Stories: Embracing Our Diversity
Kate Lore: Breaking the Chain of Poverty; Prayer for Economic Hardship
Betty Jo Middleton: UU Blue Collar Blues poem and song sheet
Millie Phillips: Pandemic Benediction
Betsy Leondar-Wright: Today, notice the class diversity around you – and listen