The UU Class Conversations Steering Committee members have more than a dozen decades of combined experience as facilitators and social change agents. They have pastored congregations, led Unitarian Universalist organizations, and/or been active in UU social justice organizations and projects.

Kellie C. Kelly, Chair.  Kellie is a student at Meadville Lombard Theological School, registry chaplain at Advocate Good Samaritan Hospital, and intern minister at Unity Temple Unitarian Universalist Congregation. Before seminary, she built a career in the staffing industry as a sales manager and technical recruiter. Kellie's call to ministry began when she worked as a U.S. Navy family ombudsman and deepened during her time as a director of faith development.
Kellie is from a white working-poor family of restaurant workers. As a third-generation single mother, she became the first person in her family to attend college, completing her undergraduate degree at the age of 41. Kellie also is an "out" mental health advocate, trying to reduce the stigma of mental illness. Kellie feels a strong commitment to work with and for the people, society pushes to the margins, whether based on the color of their skin, their class, or their perceived disabilities.
---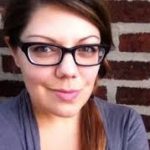 Rev. Lee Paczulla, Treasurer.  Serves as the executive minister of WellSprings Congregation, in Chester Springs, PA. A graduate of Harvard Divinity School and Swarthmore College, she is a past winner of the UUA's Ingeborg Haseltine Scholarship for women with exceptional promise in ministry, and the UU History & Heritage Society's Seminarian Prize for her research on the ministry of Rev. David Eaton at All Souls Church, D.C.
Raised in a lower-middle class community in the Philadelphia area, Lee grew up with parents who worked in white-collar clerical jobs, though divorce and disability shifted her household income and experience of class significantly when she was about 10 years old.
---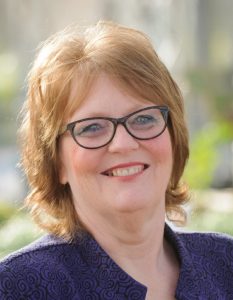 Paulette DeMers, Secretary.  Lay member, First Unitarian Church of Rochester, Minnesota. Chair of church communications committee and co-chair of SOSL-Welcoming Group.
Paulette has been active in social justice organizations for over 30 years. She was a single mother, raising two children on her own (with help from her family). She was raised in a poor-working class home in northern Minnesota and spent much of her adult life struggling financially to make ends meet while providing for her family and going to school when she could.
---

Denise Moorehead is a marketing, communications and training strategist who has worked with organizations committed to promoting the common good. She is the principal at Moorehead Creative Solutions, a small communications and training firm in MetroWest. Earlier, she served in various management capacities at the Unitarian Universalist Service Committee. Committed to building community, Denise is a member of the Framingham Town Meeting. She is a graduate of and board member of Leadership MetroWest and a member of the MetroWest Nonprofit Network Program Committee.
Denise is a member of First Parish in Framingham, Mass. An only child for her first 11 years, she has been shaped by two "striver" African-American parents who struggled to assure their families "upward" mobility and benefited from societal changes that resulted from the civil rights struggles – in which  UUs played a significant role.
---
Betsy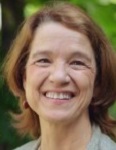 Leondar-Wright, PhD.  An assistant professor of sociology in the Department of Social Sciences at Lasell College. From 1986 to 2015, she worked for economic justice nonprofit organizations, including as the executive director of the Massachusetts Human Services Coalition and as the program director Class Action – where she was instrumental in helping to found UU Class Conversations.
Betsy has taught courses in inequality, social movements and other sociology topics at Boston College, Harvard University, UMass Amherst and Tufts University. She is the author of Class Matters: Cross-Class Alliance Building for Middle-Class Activists (2005) and co-author of The Color of Wealth: The Story Behind the U.S. Racial Wealth Divide (2006). Her latest book is Missing Class: Strengthening Social Movement Groups by Seeing Class Cultures. She is a member of First Parish in Arlington, Mass..
---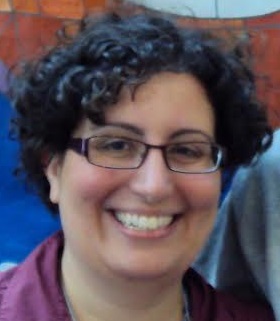 Bethany Ramirez.  After years of recognizing that her favorite colleagues had a UU background, Bethany finally gave it a try and fell in love with the congregation in Ann Arbor, Michigan. While there, she managed UUAA's Facebook page and ran social media workshops for congregants. Since moving back to Boston, she has maintained UUCC's Facebook page and, as a result, is annoying all of her friends by raising class issues in nearly every conversation.
Bethany is especially interested in the effects of changing class separate from income. Bethany comes from a middle-class family living in a working-class town. Her father was a teacher and mother a homemaker.
---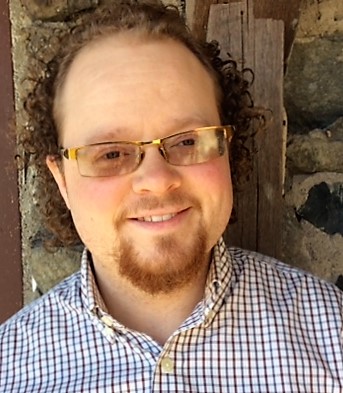 Sky Stewart is a part-time Meadville Lombard student, an aspirant for Unitarian Universalist ordination and an active community lay minister/ organizer in his hometown of Franklin, Ohio. In his free time, and for much-needed cash, Sky also works for his family's historic restoration construction business. Sky's big dream is of bringing all this together to help his community realize its potential for greater optimism, happiness, and financial prosperity.
---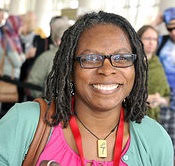 Rev. Kimberly Quinn Johnson serves as minister of the Unitarian Universalist Congregation of the South Fork in Bridgehampton, Long Island. She also serves on the Central Eastern Region Congregational Life Advisory Council and on the UUA Appointments Committee. Kimberly received a Master of Divinity degree from Meadville Lombard Theological School.
Before ministry, Kimberly worked as a union organizer with the United Auto Workers. She continues to teach Women's and Gender Studies at New Jersey City University, where she teaches classes that challenge students to think critically about intersections of gender, race, class, sexuality, and ability—their impact on personal identity, human relationships, through policy and practice. Kimberly grew up in Jersey City and East Orange, NJ. Growing up, her class experienced shifted from working class to poverty. As an adult, though she still identifies as working class, she experiences the social class of an educated professional.
---
Elizabeth Cogliati is Director of Religious Education and Exploration at the Unitarian Universalist Church in Idaho Falls, Idaho. She has a bachelor's degree in Health and Human Development, emphasis on Early Childhood Education and Horticulture from Montana State University Bozeman. She is also the social justice chair for the congregation. While previously working for the Office of Rural Health in Bozeman, Montana, she helped write and execute a survey of all the churches and social welfare organizations in Montana.