Upcoming Events and Workshops
Call for Submissions: Meditations on Class, Deadline Extended
GA 2021 Workshop:

Facing Down Classism to Liberate Our Faith Community: For a copy of our slides and handouts, email us at info@uuclassconversations.org.

UU Class Conversations educates Unitarian Universalists about class awareness and inclusion – empowering our religious movement to dismantle classism within our congregations and communities.
As Unitarian Universalists, we aspire to live out our seven Principles in the world, in our religious communities, and in our hearts. UU Class Conversations believes that each of our Principles calls us to engage in this work around class. In particular, we believe that becoming a class-aware and class-inclusive religious community is deeply spiritual work. We believe that diversity makes us stronger—connecting us to the world.
---
What's New!
Call for Submissions:


Meditations on Class
UU Class Conversations is calling for submissions for a new anthology of original material that focuses on social class inclusion and the dismantling of classism. Send us your original meditations, chalice lightings, rituals or readings for Meditations on Class!
This anthology will include writings that can be used by individuals, small groups, families and congregations.
The submission deadline has been extended. Read more.
---
Open Workshop Offering
Information and Slides for
Being a Social Class Ally for Social Justice
Our online workshop helps UUs explore how class and classism, intersecting with race and racism, have shaped our lives from childhood. Let's talk about how UU Class Conversations can bring this virtual workshop to your congregation, region or organization. Read more and check out the slide presentation.
_____________________________________________________________________________________________________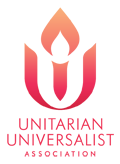 Thanks to everyone who joined us at our LIVE webinar, Facing Down Classism to Liberate Our Faith Community on Thursday, June 24th. Would you like a copy of our slides and handouts? Email us at info@uuclassconversations.org.