Home » Posts tagged 'end violence'
Tag Archives:
end violence
May 31, 2022 / Leave a comment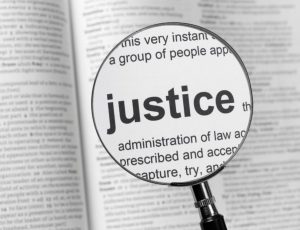 Denise Moorehead, UU Class Conversations
I sat in a staff meeting on Wednesday morning, May 25, 2022, listening to my colleagues share their reactions to a gunman's rampage that killed 19 children and two teachers in Uvalde, Texas, the day before. We are administrators for private schools serving students from 2 to 20 years old. The head of our team said his first response was to scream, "NO MORE." Another — the most buttoned-down one among us — said she was so #!!*ing tired of the carnage followed by nothing from those at the highest levels elected to make change.
When we talked about the steps we'd taken/needed to take to support our students and parents, the remarks by one school director broke my heart. She said with a deep sigh, "We sent an email to parents last night. We updated a message that was first written to families 10 years ago after the Newtown, Conn., massacre." She added that she had updated that letter countless times for the many mass shootings since Newtown as well as for state-instituted killings like that of George Floyd.
In the past decade, our schools have made a substantial investment in improving security and in preparing students and staff to react quickly in cases of a dangerous intruder. So, why are we stuck in the same place 10 years after Newtown? As one politically-active colleague said of her own social justice efforts, "Why even bother anymore?"
Why? Because we must. 
But It's Hard
I have been involved in social justice work since I was a child. My mom took me to community-building activities while I was still in grade school. These are hard times for people who believe in social justice, equity, and addressing classism and racism.
The expected overturning of Roe v. Wade will most severely impact women and families with less class advantage. According to a May 2022 NPR report on the landmark Turnaway Study, women denied an abortion were four times more likely to be living in poverty years later than those who had one. Their children were less likely to attain higher education were more likely to be involved in crime and had lower adult earnings.
According to a recent study by Columbia University researchers, more than 3.7 million children in the U.S. slipped into poverty when conservative members of Congress refused to extend the expanded Child Tax Credit beyond December 2021. States across the nation have outlawed telling the truth about racism and the racial wealth gap, allowing transgender children to become themselves or even providing water to people waiting in line to vote (in under-resourced primarily black and brown areas). The proliferation of new voter suppression laws is meant to keep people of color and those with less class advantage from participating in American democracy. And this is the tip of the iceberg when we look at the backpedaling of policies that have advanced social justice, equity and equality.
The effects of these policy reversals have not and will not directly touch the lives of people in the sphere of our elected officials. Over half of the members of Congress are well-educated millionaires from safe neighborhoods with "good schools." According to FundHero December 2020 research, even in local elections the average cost for each vote received is $1.00. I don't know about you, but I don't have $5,000 to be elected to the local Library Board.
It's no surprise then, that most federal and local policies support those with more class advantage. This is true of gun laws also. According to Mark S. Kaplan, professor of Social Welfare at UCLA, there is a strong relationship between poverty, inequality and firearm violence*.
It's Up to Us
It is hard to keep up the fight for justice right now, whether it is for social class, race, gender, LQBTQ+, disability rights and/or other forms of equity. But oppression can only fester and grow when people give up hope for a future that holds promise for each person. We can pause for a few moments to feel sad, overwhelmed and discouraged. We are human. But then we have to take a breath, regroup and keep pushing forward.
Here are just some of the lesser-known social justice pioneers I appreciate:
Frances Perkins, the first woman to serve as a member of a U.S. president's Cabinet and a champion of those with less class advantage.
South African students who mobilized and led the 2015-17 #RhodesMustFall and #FeesMustFall movements that fundamentally changed the landscape of higher education in South Africa.
U.S. racial justice heroes like John Lewis, A. Philip Randolph, Bayard Rustin, Ella Baker, Callie House and Fred Korematsu, Lupe Anguiano and Chrystos (Menominee)
Frank Bowe who worked to help people with disabilities
Modern-day and historical women's rights activists like Panusaya Sithijirawattanakul and Emmeline Pankhurst
Environmentalists like Nnimmo Bassey
Who are the modern-day and historical (s)heroes who inspire you to stay the course when you feel like giving up? Share yours in the comments below.
*The gun lobby is bankrolled by people and companies with deep pockets. Some contributors to the still powerful National Rifle Association have been Remington Outdoor Company (formerly Freedom Group), Smith & Wesson, Beretta USA, Springfield Armory, and Sturm, Ruger & Co. as well as accessories vendors MidwayUSA and Brownells (Violence Poverty Center). Individual contributors include more than a dozen wealthy Russians.  The NRA, in turn, lines the campaign coffers of politicians willing to do its bidding.
May 30, 2021 / Leave a comment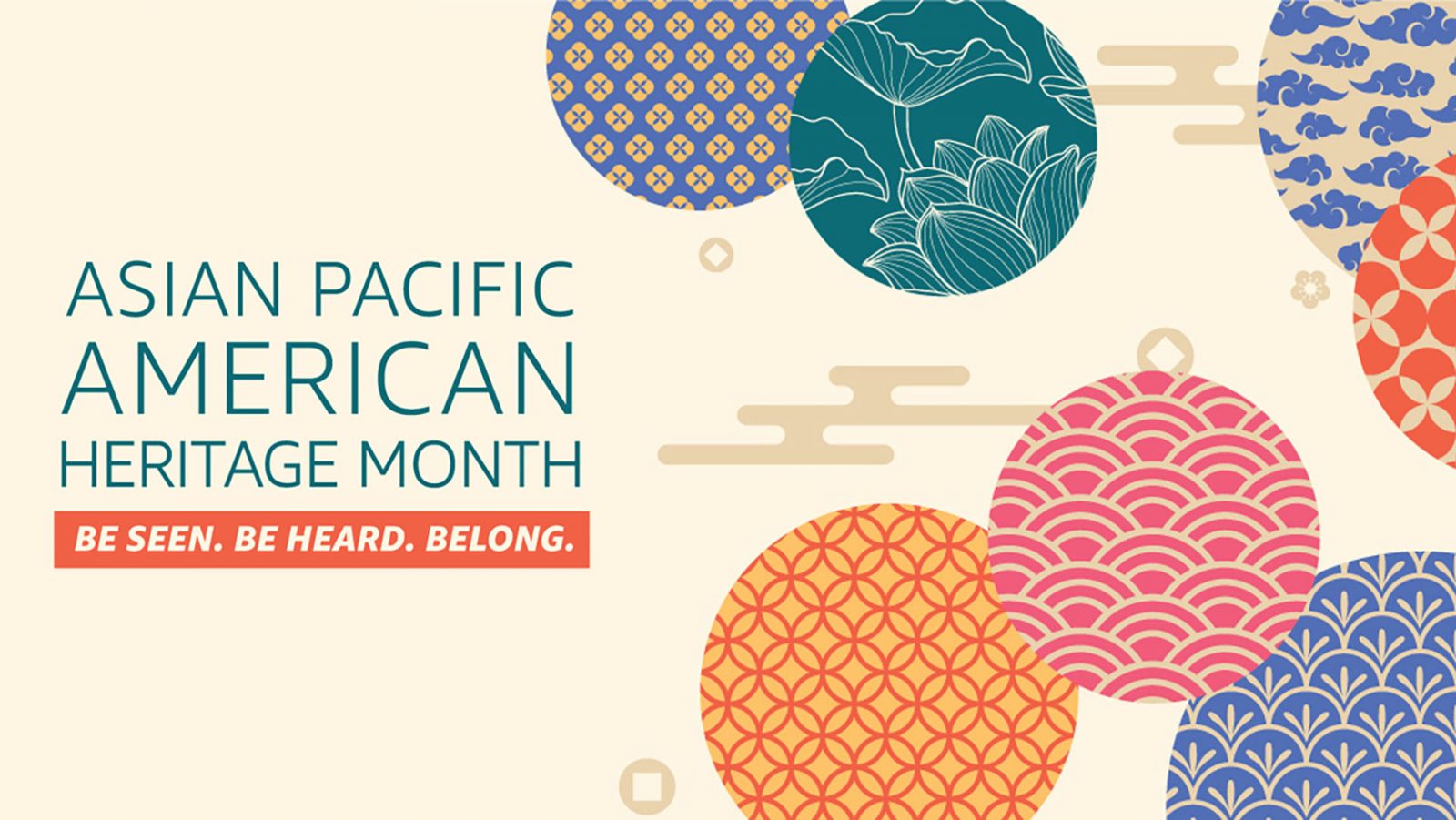 Systemic racism and acts of terror towards Asian Americans and Pacific Islanders have dominated media headlines in the past few months. Sadly, while hate incidents against the AAPI community have escalated in the past year, surpassing 6,000 reported incidents between 2020 and 2021, this not a recent occurrence in America.
Anti-Asian sentiments, oppression and violence date back centuries.
The United States imported Chinese workers in the 19th Century to build the railroad system. Once it was built, the workers, who had been cheap sources of labor for employers, were seen as competition by many White working class Americans. The anti-Asian sentiments led to Chinese men and their families being driven from towns, lynched and subjected to newly passed anti-immigration laws.
We have witnessed anti-Asian sentiments becoming increasingly hostile during the pandemic, escalating from verbal to physical attacks to most recently, mass murder.
The belief that Asians carry disease and that they should return to Asia no matter how many generations their family has been in America is often shared on social media. Many Americans also confuse the concepts of country and continent and label Asians as a single demographic, all from the same place. This diminishes the rich and varied cultural beliefs, values, religions and spiritual traditions of the Asian diaspora.
Rich Culture(s)
There are many ethnic identities, cultures and languages within this diverse group of people. In the United States alone, this racial category, according to the Census, refers to more than 40 different ethnic groups. Moreover, in the past 40 years, there has been a widening of income inequality among Asian populations, which has led to social and economic consequences for some. Education and income levels vary widely among Asians. Although they rank as the highest earning racial and ethnic group in the United States, the wide and rapid economic divide belies the growing class differences within this group.*
One lingering remnant from the immigration laws restricting Asian migration within the United states is that a large percentage of Asians and Asian Americans still live in states where there were major points of entry for earlier Asian immigrants, such as New York, California and Hawaii.
While Asian migration throughout the United States has been more prevalent since the mid-1960s, when these laws were overturned, there are still places in the United States where Asians are viewed as exotic and foreign, and not "real" Americans. It is not incidental that people of Japanese descent in America, not German, were imprisoned in internment camps during World War II.
Next Steps for UUs?
What does this mean for us as UUs? We at UU Class Conversations believe that remaining true to our Principles will help break down divisions along class and racial lines. Creating an inclusive community for all racial and ethnic groups begins with meaningful and productive dialogue aimed at combatting racial and class injustice.
What do you see then as next steps for this work?
September 29, 2016 / Leave a comment
UU Class Conversations has endorsed "A Vision for Black Lives," a carefully crafted policy platform that has been drafted by the Movement for Black Lives. The Movement is a collective of more than 50 organizations representing thousands of Black people from across the country that have come together to articulate a common vision and agenda.
Sharing a Vision
"A Vision for Black Lives" lays out 30+ policy recommendations under six demands. The platform was created in response to the sustained and increasingly visible violence against Black communities in the U.S. and globally.
The Movement for Black Lives Policy Table engaged in a year-long process of convening local and national groups to create the platform. In addition, the coalition solicited feedback from hundreds of people through surveys and national calls as well as from members of coalition organizations.
Shared Policy Priorities
The Movement for Black Live engaged dozens of other organizations, researchers, and individuals for their insights and expertise to begin developing a framework for shared policy priorities. While the platform does not include every policy Black people should be working on, it elevates those for which there was shared energy and action in this political moment.
We encourage you to join UU Class Conversations, and endorse this historic document. And work on the parts of the platform that you and/or your organization most strongly agree with. Read the policies, share them with your community, discuss the points you disagree on, and plan actions around the pieces you support.
Latest Blog Posts
September

2023

Sun
Mon
Tue
Wed
Thu
Fri
Sat