Home » Posts tagged 'social justice'
Tag Archives:
social justice
May 30, 2021 / Leave a comment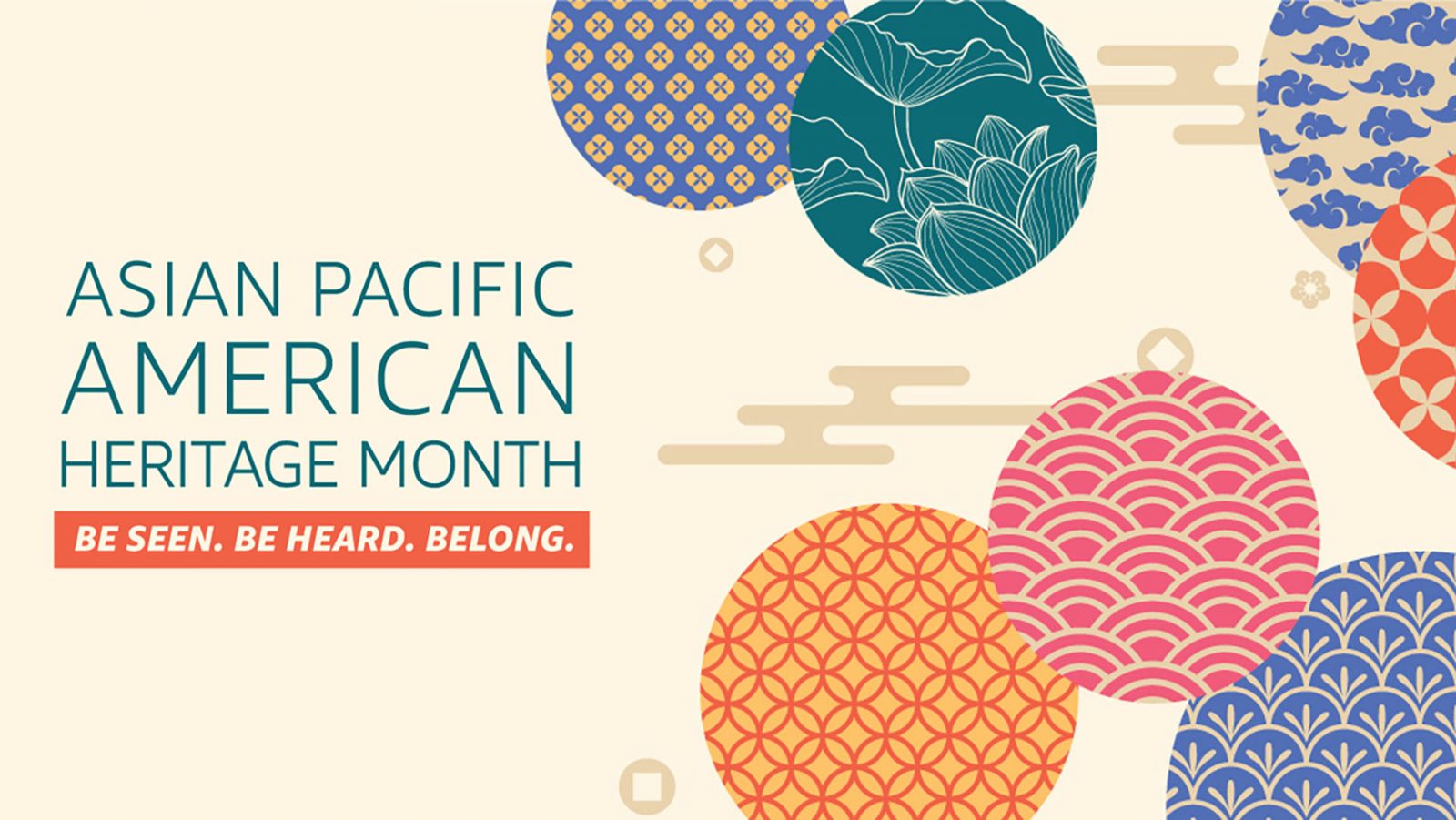 Systemic racism and acts of terror towards Asian Americans and Pacific Islanders have dominated media headlines in the past few months. Sadly, while hate incidents against the AAPI community have escalated in the past year, surpassing 6,000 reported incidents between 2020 and 2021, this not a recent occurrence in America.
Anti-Asian sentiments, oppression and violence date back centuries.
The United States imported Chinese workers in the 19th Century to build the railroad system. Once it was built, the workers, who had been cheap sources of labor for employers, were seen as competition by many White working class Americans. The anti-Asian sentiments led to Chinese men and their families being driven from towns, lynched and subjected to newly passed anti-immigration laws.
We have witnessed anti-Asian sentiments becoming increasingly hostile during the pandemic, escalating from verbal to physical attacks to most recently, mass murder.
The belief that Asians carry disease and that they should return to Asia no matter how many generations their family has been in America is often shared on social media. Many Americans also confuse the concepts of country and continent and label Asians as a single demographic, all from the same place. This diminishes the rich and varied cultural beliefs, values, religions and spiritual traditions of the Asian diaspora.
Rich Culture(s)
There are many ethnic identities, cultures and languages within this diverse group of people. In the United States alone, this racial category, according to the Census, refers to more than 40 different ethnic groups. Moreover, in the past 40 years, there has been a widening of income inequality among Asian populations, which has led to social and economic consequences for some. Education and income levels vary widely among Asians. Although they rank as the highest earning racial and ethnic group in the United States, the wide and rapid economic divide belies the growing class differences within this group.*
One lingering remnant from the immigration laws restricting Asian migration within the United states is that a large percentage of Asians and Asian Americans still live in states where there were major points of entry for earlier Asian immigrants, such as New York, California and Hawaii.
While Asian migration throughout the United States has been more prevalent since the mid-1960s, when these laws were overturned, there are still places in the United States where Asians are viewed as exotic and foreign, and not "real" Americans. It is not incidental that people of Japanese descent in America, not German, were imprisoned in internment camps during World War II.
Next Steps for UUs?
What does this mean for us as UUs? We at UU Class Conversations believe that remaining true to our Principles will help break down divisions along class and racial lines. Creating an inclusive community for all racial and ethnic groups begins with meaningful and productive dialogue aimed at combatting racial and class injustice.
What do you see then as next steps for this work?
October 15, 2016 / Leave a comment
We Are at Our Best in Community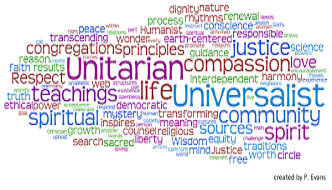 Unitarian Universalism holds that the individual is the highest authority on their own spiritual health and well-being. No one can tell you what your relationship with the universe should be. We recognize that I cannot fully know and understand what your experiences are or how they have shaped you.
But, we must be careful not to fall into the idolatry of the world around us, because the relationship is the thing that we strive for.
Covenantal Faith
Our faith is often called "covenantal." There is no statement of beliefs that you can recite privately to prove that you are a Unitarian Universalist. You have to make, and keep, a promise to a community.
You have to be a participant in relationships to be fully UU. You have to commit to allowing others to talk to you about your values and ideals and question their place in a responsible life.
You have to accept that you will be encouraged to grow your spirit, even when you are comfortable or growth seems hard. We believe that people are at their best when they are giving their best to the community.
It is easy to fall into the idolization of individuality. We all want to be the hero of our own story, and we want the credit for what we accomplish. But a story is no good without people to listen to it, and no one accomplishes anything in a vacuum. Your community, both in your church and beyond its walls, is at its best when we give everyone the opportunity to be an active participant and give their best back to the community.
Shared Responsibility
To do this, we need to be willing, as a community, to give some support and encouragement to people without them having to earn it on our terms. We need every child to receive a quality education, complete nutrition and adequate shelter. That is how we make them into responsible and compassionate citizens.
We need every person to be guaranteed free time from working to explore the things they love, whether that is painting, music, invention or math. This is how we foster invention and the creation of great art.
We need to address income inequality, as well as the classism behind it, so that those who are struggling can be more fully included in their community, having time and energy to participate. It builds a sense of belonging and shared responsibility.
We need to change how we view the social safety net – not as charity for those who are unable but as support for those who might be able to do more if encouraged and allowed.
We need to put community and a sense of shared responsibility on equal footing with individual achievement and success. Real success should factor in the benefits to the city, the nation and the world. People of every class need to be valued not just for what they have, but how they use it and how much of it they give back.
The United States is in danger of being poisoned by a toxic level of individualism. We've lost our civic-minded values, and our infrastructure and education are suffering because of it. We must rekindle the warmth of community if we are ever going to restore the fires of innovation and compassion.
---
Thomas is the founder and administrator for the I Am UU project. He is passionate about building a better world and a beloved community, and he feels that liberal religion is a vital tool in that construction, and that Unitarian Universalism is the best vehicle for introducing liberal religion to the majority of North America.
September 29, 2016 / Leave a comment
UU Class Conversations has endorsed "A Vision for Black Lives," a carefully crafted policy platform that has been drafted by the Movement for Black Lives. The Movement is a collective of more than 50 organizations representing thousands of Black people from across the country that have come together to articulate a common vision and agenda.
Sharing a Vision
"A Vision for Black Lives" lays out 30+ policy recommendations under six demands. The platform was created in response to the sustained and increasingly visible violence against Black communities in the U.S. and globally.
The Movement for Black Lives Policy Table engaged in a year-long process of convening local and national groups to create the platform. In addition, the coalition solicited feedback from hundreds of people through surveys and national calls as well as from members of coalition organizations.
Shared Policy Priorities
The Movement for Black Live engaged dozens of other organizations, researchers, and individuals for their insights and expertise to begin developing a framework for shared policy priorities. While the platform does not include every policy Black people should be working on, it elevates those for which there was shared energy and action in this political moment.
We encourage you to join UU Class Conversations, and endorse this historic document. And work on the parts of the platform that you and/or your organization most strongly agree with. Read the policies, share them with your community, discuss the points you disagree on, and plan actions around the pieces you support.
Please Donate
Please enter a description
Please enter a price
Please enter an Invoice ID
Latest Blog Posts
December

2021

Sun
Mon
Tue
Wed
Thu
Fri
Sat