UU Class Conversations Coordinator – Job Posting
Our volunteer Steering Committee is seeking to hire a paid Coordinator who will work between 30 and 35 hours per month and focus on the priorities below.  This is a stipend position, paying $7,800 per year.
Fundraising & Finances
Workshop Coordination
Leadership
To view the full job description, click here. Please submit a resume, cover letter, and contact information (phone and e-mail) for three references to info@uuclassconversations.org by February 10.
---
Take Our Poll
[socialpoll id="2414153″ path="/polls/2414153″ width="750″]
---
Now More Than Ever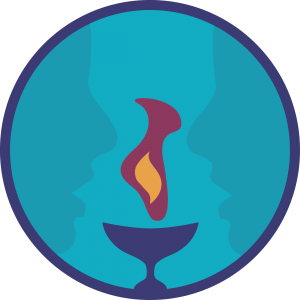 With divisive, biased language becoming the new normal, hate crimes increasing, and deadly police profiling of African Americans, Class Conversation's work to bridge class and racial differences takes on a new urgency.
Some national figures paint a picture of the United States and the world in dystopian hues, but we know through our critical work on class and race that our faith community is creating a world that respects the interdependence of all.
Join us in a Class Conversations Organizing for Change initiative near you.
Contact us about organizing a workshop in your neck of the woods at info@uuclassconversation.org
---

Thanks to the efforts of more than 55 contributors to our Create Justice – Not Walls Faithify Campaign, Class Conversations exceeded our goal of $3,000 by more than $1,000 to raise $4,085 by the December 30, 2017 deadline. Campaign contributors included UUs and fellow travelers who donated funds of whatever denomination was right for them as well as those who also, or in lieu of funds, shared information about the campaign on social media. through email, newsletters and word of mouth. Thank you all!
---
 Exploring Class and Classism
UU Class Conversation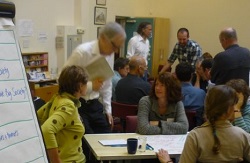 s provides Unitarian Universalist congregations and organizations with the tools and language to explore class and classism through a distinctly UU lens.
Building upon our faith community's ongoing diversity work – from race to gender to sexual orientation to gender identity – the project aims to produce more welcoming congregations while strengthening our shared commitment to social justice.
Download the Why Talk about Class Flyer 2016-17 for more on our project.